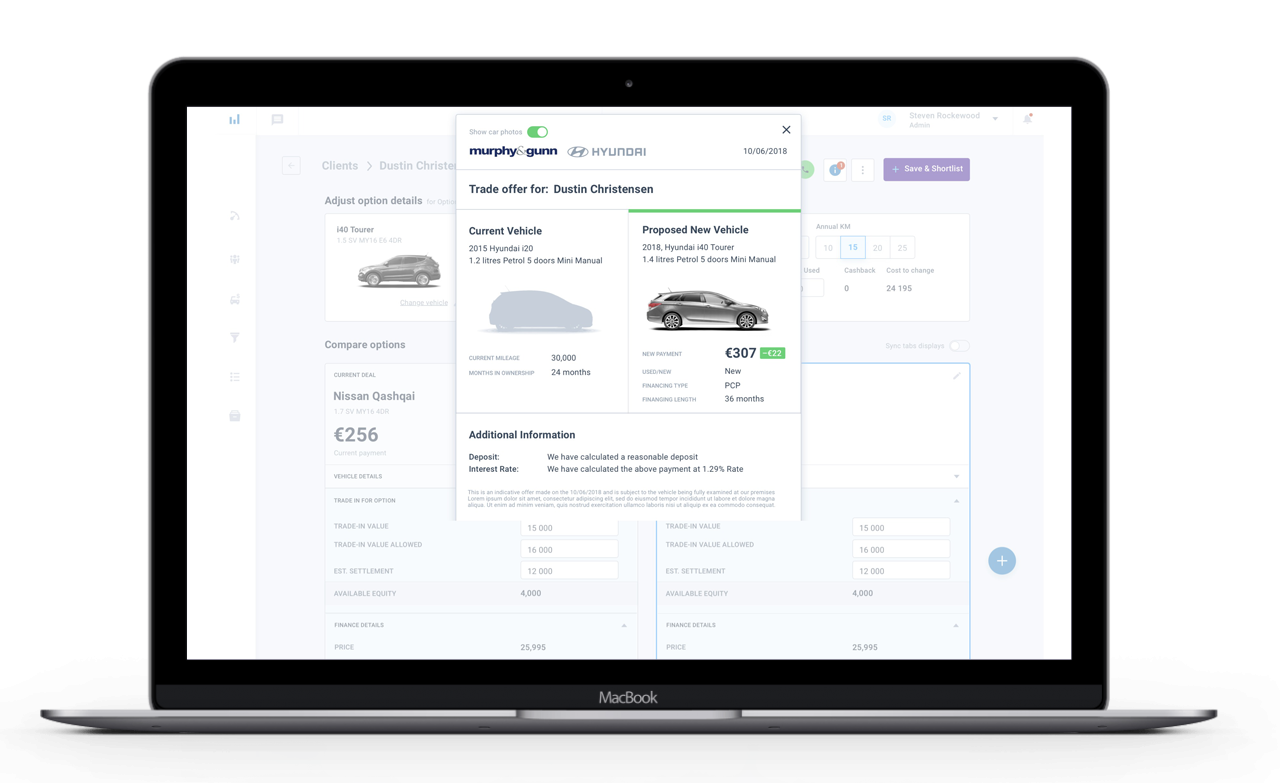 Find the moment your customers are ready for a new car.
Our bespoke solution for finance providers allows the funder to deliver new opportunities to the partner dealer directly from the existing book of business.
Not only will Equity Manager identify those customers who are in 'Positive Equity' but suitable replacement vehicles are selected and 'stacked' into 'like for like' finance offers that will make sense for the consumer, the dealer and the finance provider.
Contact us today for a live demonstration.
Request a Demo
If you would like to know more about our product and our 90 days money back guarantee get in touch now to schedule your free demonstration.